There are precious few glimpses of Fall Creek's amazing natural beauty along the trail. So we opened up the view and created a place to stop, sit and enjoy some previously hidden treasure.
The Millersville Fall Creek Overlook is on East Fall Creek Parkway, North Drive, between 56th Street and Emerson Way.
Come connect with nature on Fall Creek
The Fall Creek Trail is called a greenway for good reason. It's beautiful, but there aren't many spots where you get a good look at the creek. And even fewer spots where you can sit, relax, watch the rippling water and enjoy the surrounding valley views.
We created a spot like that! And it's right next to an updated section of the Fall Creek Trail with plenty of parking available. It's just a short walk, ride or drive south of the Millersville at Fall Creek Preserve.
In the spring of 2022, this  project included:
Cutting, clearing and hauling away a thick wall of invasive vegetation and weeds that blocked views of Fall Creek
Leveling a 70- x 30-foot site
Planting and watering new grass
Planting and watering native flowers and grasses to help frame views of the creek and the wooded hillside across the way
Installing huge natural limestone blocks for seating
Volunteers and supporters made it happen
We began with lots of meetings, brainstorming, site design planning and proposal development by Millersville Beautification volunteers and then networking and site visits to get input and support from multiple sources of funding, services and materials.
Generous donations from a Millersville at Fall Creek Valley board member and the Herbert Simon Family Foundation through Reconnecting to Our Waterways made everything possible.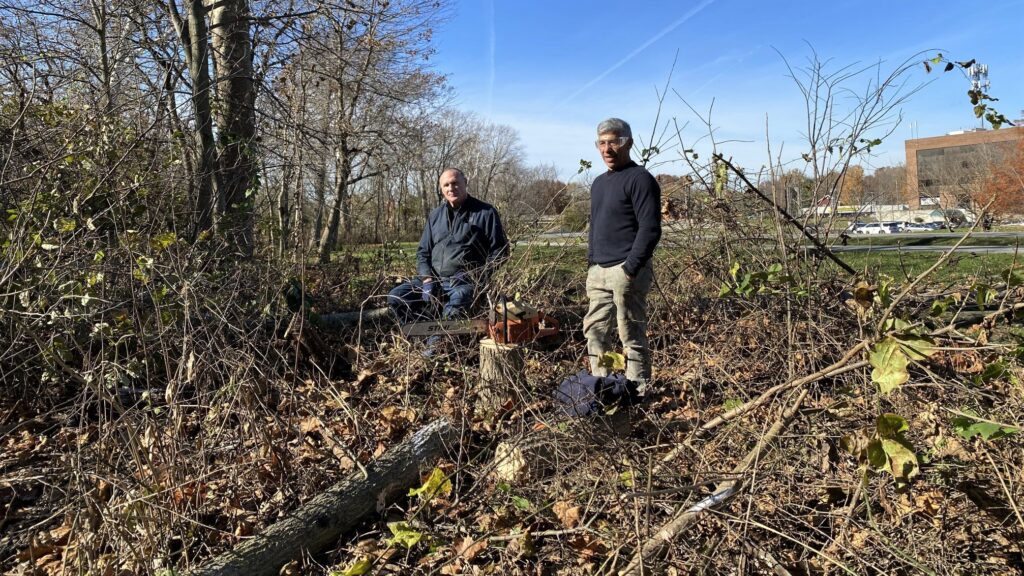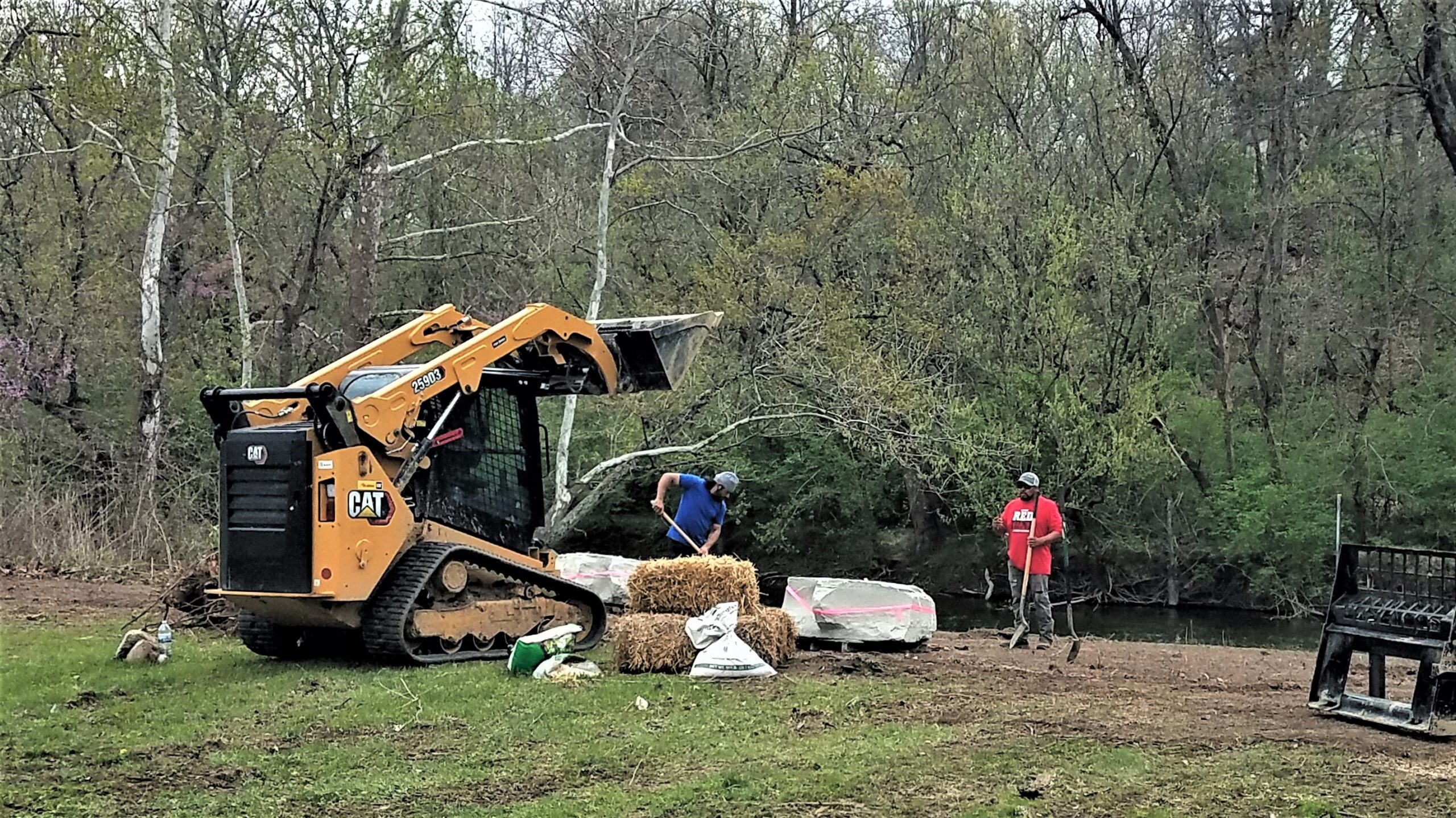 The Indianapolis Department of Public Works (DPW) Office of Land Stewardship and the Department of Parks and Recreation supported the project and connected us with a contractor who did the lion's share of site prep (clearing vegetation, leveling the site and planting grass), and placed the massive limestone block benches. Millersville volunteers handpicked the benches and directed all work on site.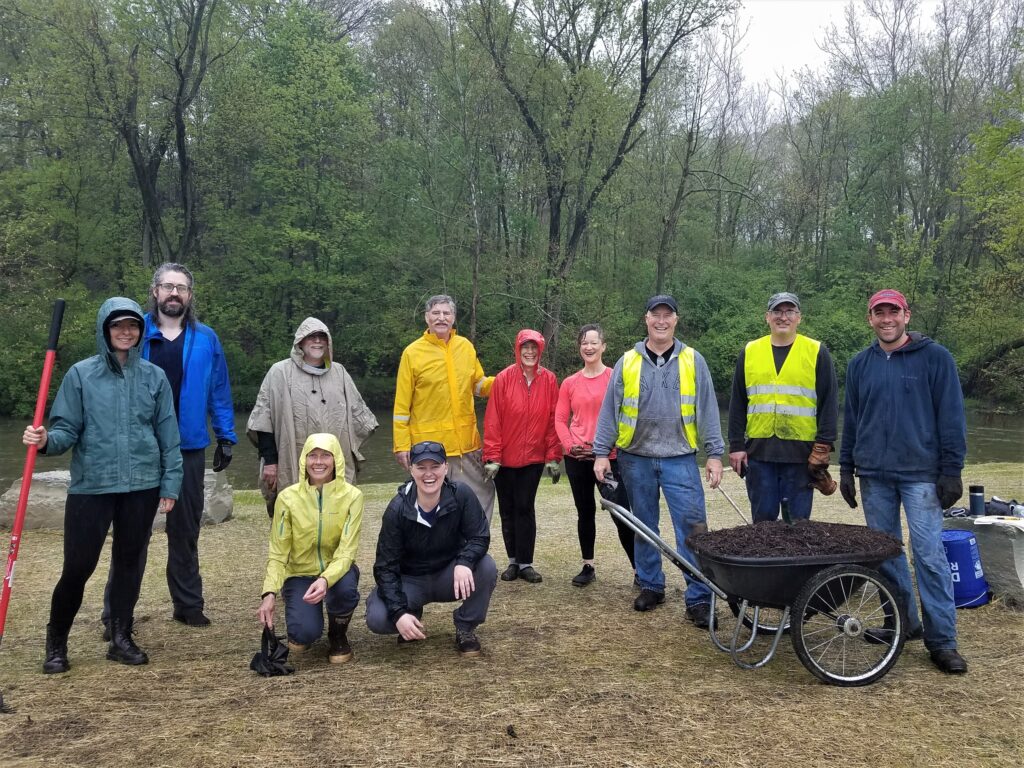 After the new grass filled in, the Indiana Wildlife Federation provided planning, plants and helping hands to create native wildflower gardens to frame the creek view.
Big-hearted Millersville residents and friends pitched in, too, giving their time and hard work in the rain to help plant, water and mulch. Volunteers have also continued to weed and water on site.
Many, many heartfelt thanks to our invaluable partners, donors and volunteers who made this months-long project a huge success!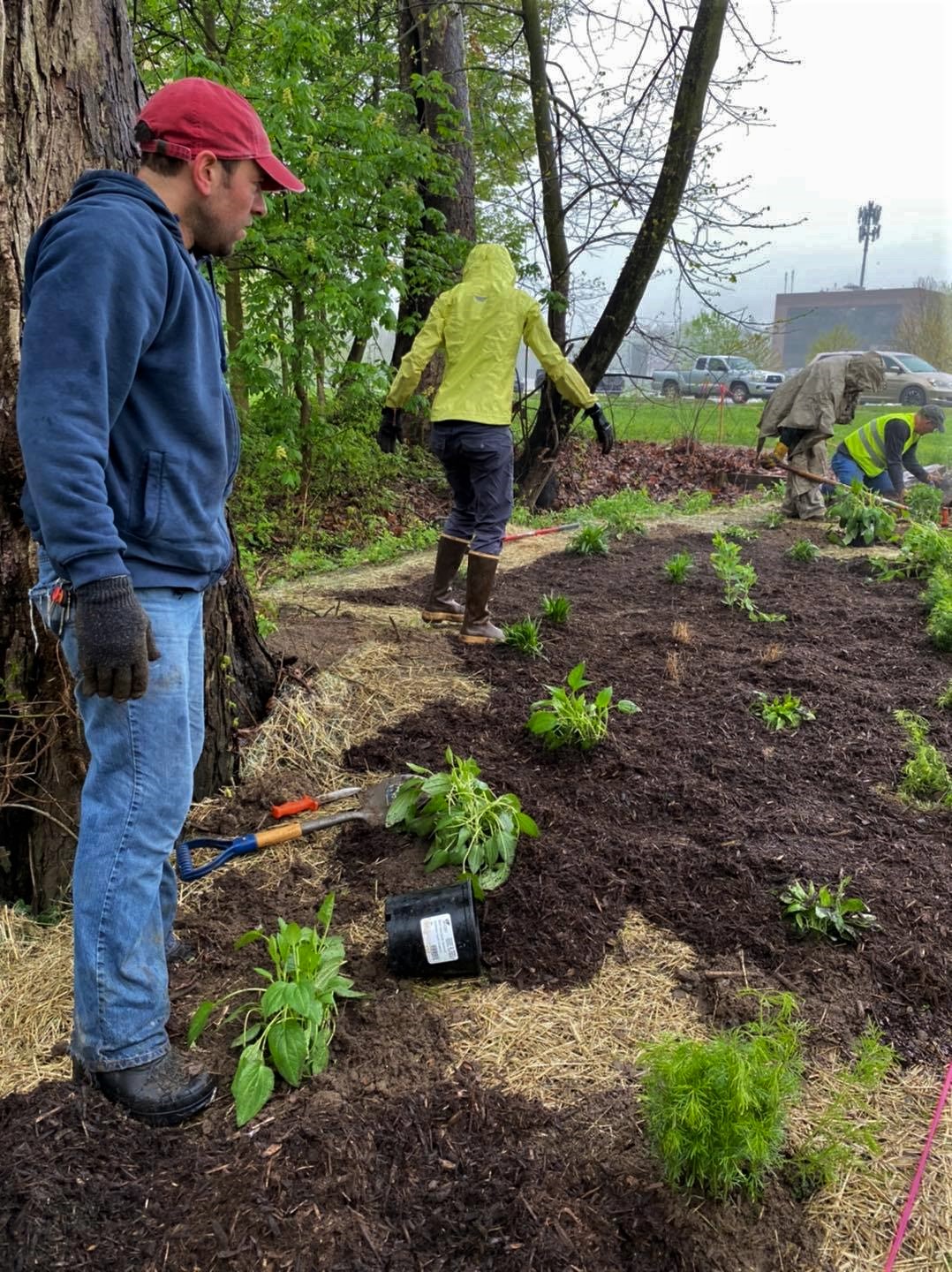 The site, before and after: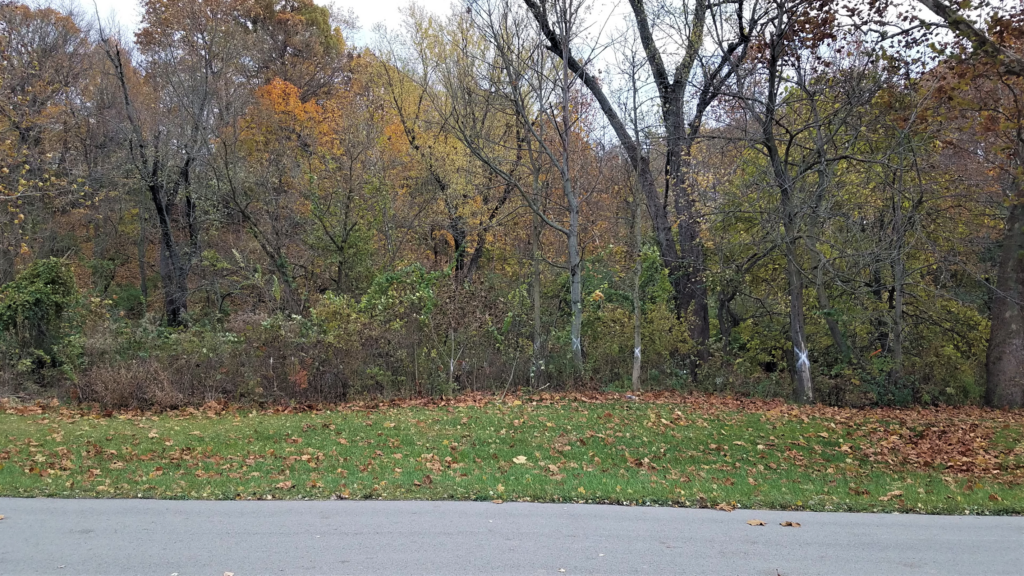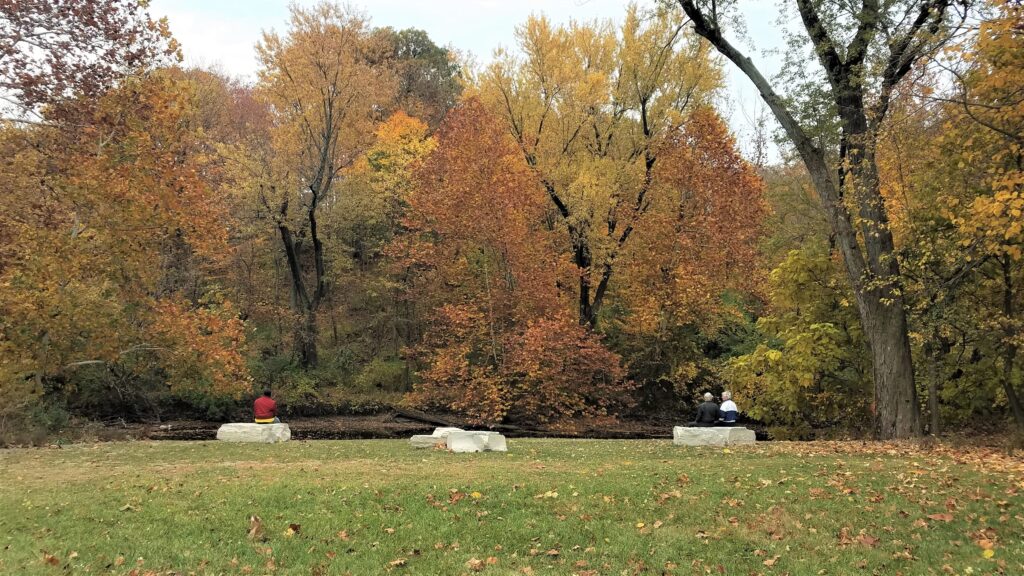 Birds of Prey at The Overlook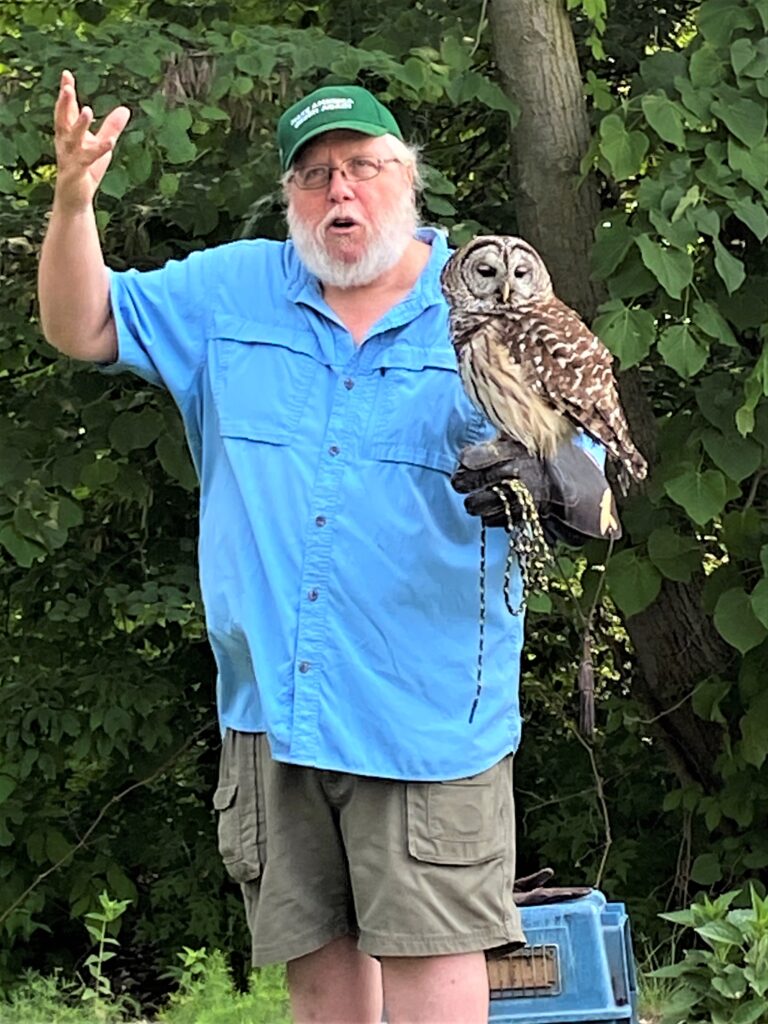 A fun, free educational family event brought neighbors together to enjoy the Overlook, connect with nature, and see live birds of prey who call the beautiful Fall Creek Valley home.

This wonderful event, in June 2023, was sponsored by Friends of Millersville at Fall Creek Valley.
Special thanks to volunteer organizer Sheila Roumpf and to presenter Mark Booth of Take Flight! Wildlife Education.